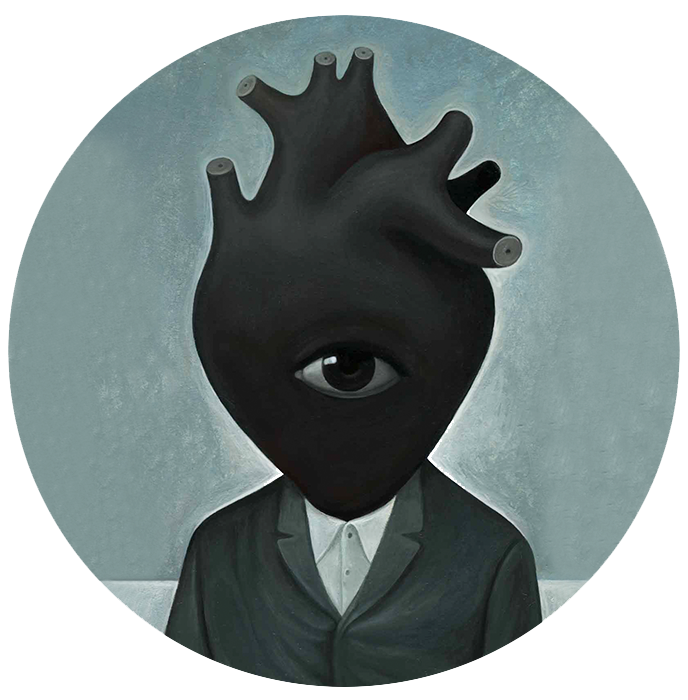 Ismael Carrillo is a Visual Artist based in Baltimore, Maryland.
His artwork appears in various publications & art collections worldwide. His Illustrations have been published by among others, Disney Publishing (Europe), Playboy Magazine (Spain), Courrier International (France & Japan), El Periódico de Catalunya (Spain), El Jueves Magazine (Spain), RACC Magazine (Spain), EATN Magazine (Germany, UK, Italy & France) Woman magazine (Spain), The Washington Times (U.S.A). As a Concept Artist, he also worked for clients like the XV Summer Olympic Games of Barcelona, The Liceu Opera House Barcelona, The Washington GALA Theater and Barcelona Fashion Week.
In 1995 he started teaching art courses at Escola Bau and IDEP Barcelona, where he taught for more than a decade at the graduate and undergraduate levels, while continuing his freelance work. Later he moved to the U.S. to teach at the Art Institute of Washington, and worked at the fine arts department at the Corcoran School of the Arts and Design / George Washington University. Simultaneously he worked at the illustration department at MICA / Maryland Institute College of Art. He is currently a tenured professor at the Fine and Performing Arts department at the Morgan State University in Baltimore, Maryland.
Award of Excellence given by The Society Of Newspaper Design, Excellence Award by The Illustrator Club of Washington, Merit Award received by 3x3 International Illustration Awards, chosen by the American Illustration Awards, and several Excellence Awards by the Communication Arts Awards.